Do you need support to get back into employment, change career, or set up a business?
Have you reviewed your strengths or transferable skills?
On this signature 90 day programme you are offered a fresh look at how to proactively create a life after a redundancy. This change in the way "things used to be" could be your opportunity to embark on a new career, a chance to do more of what you love, to discover a hidden talent or a new interest or to develop a more fulfilling lifestyle. This change represents growth!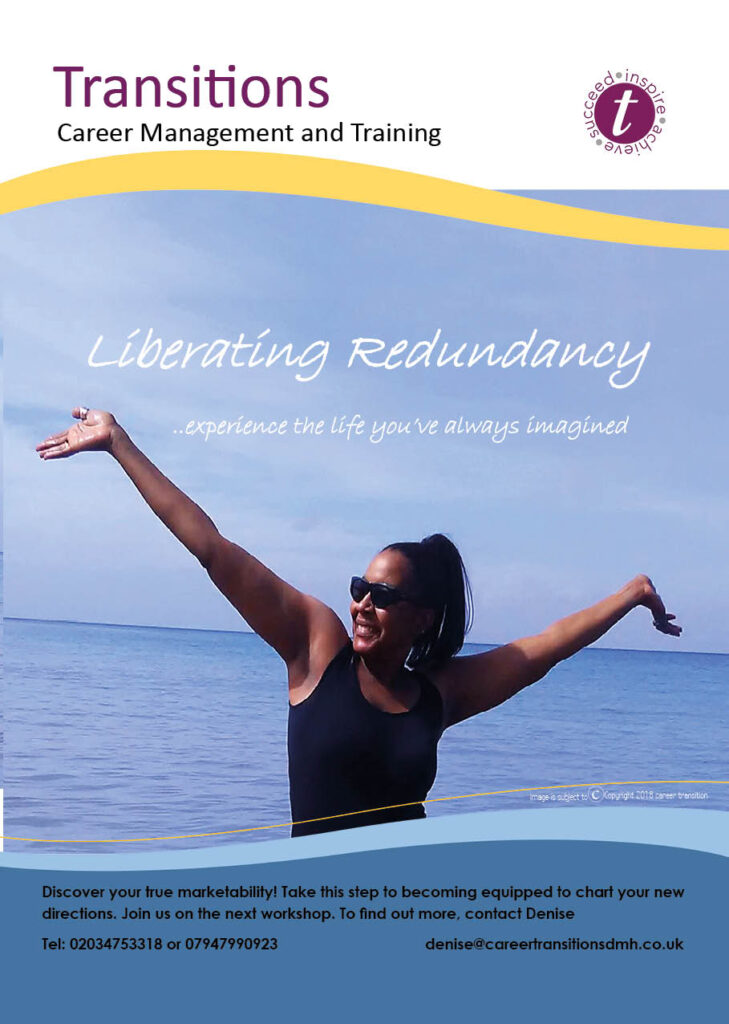 FEEDBACK FROM PREVIOUS WORKSHOPS:
"Very interactive and useful to write out steps to take which stimulated my thinking on areas I hadn't considered before. The 'props' were useful too helping to identify types of actions to take e.g. conversation, direction, reassurance (thumbs) and stop or pause (for further thinking)"
"Being encouraged to focus on the things I can do rather than on what I can't was helpful, and then making a plan to achieve them"
"I found the whole workshop uplifting, especially … the funny ATTITUDE = 100%"
Join us on our signature Liberating Redundancy programme for getting yourself on track to designing the life that you want.
We work with those actively interested in exploring the next steps for their next adventure!